We are the first European-managed luxury car service at Pattaya with a direct European parts supplier, which makes us significantly cheaper than others. More than 15 years of experience guarantees quality and prompt service.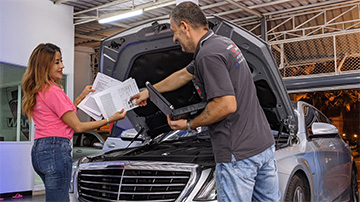 24-point inspection & computer diagnostics
When you bring your car for maintenance or repair at Wanchiang, we have the responsibility to ensure that your vehicle is as safe and reliable as possible.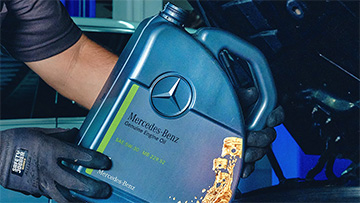 Scheduled maintenance with genuine parts
Just like the dealer, we offer full service, factory-recommended maintenance based on manufacturers' specifications and mileage intervals. We just do it for a lot less!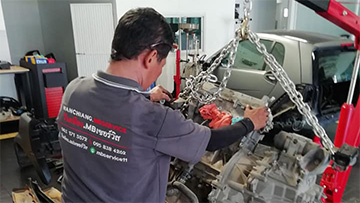 Major repairs & full parts supply
We perform any work needed on customers' vehicles when it comes to major repairs. From tune-ups to replacing motors and transmissions, we do all minor and major auto repairs.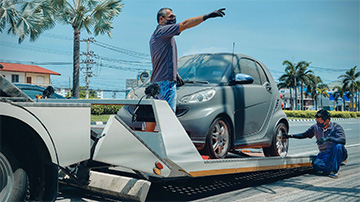 Car trailer service
We offer 24/7 service, which means when you call, we'll be there ASAP. There is no extra charge for broken-down cars that need to move if you repair your vehicle with us.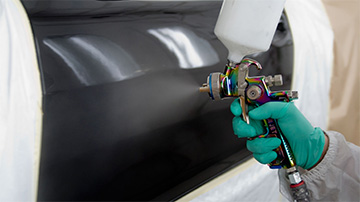 Rapid paint jobs
Send us photos of the damage, and we'll give a FREE estimate within 24 hours. We'll work with the insurance company to ensure that the repair work starts as soon as possible.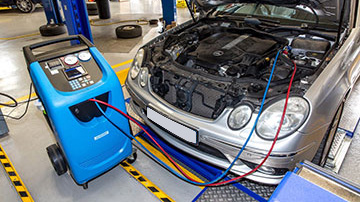 Car air conditioner repair
If your AC system is low on refrigerant, a technician will add some and check for leaks using a specialized sensor. Generally, AC shouldn't need periodic recharges.